The main parameters
---
| Model | Parameter/Project | JZC300 | JZC350 | JZC400 |
| --- | --- | --- | --- | --- |
| Work performance | Discharge capacity | 300L | 350L | 400L |
| | Feeding capacity | 350L | 500L | 550L |
| | Productivity | 6-8m³/时 | 8-12m³/时 | 10-14m³/时 |
| | Mixing drum speed | 14r/min | 14r/min | 14r/min |
| | Maximum particle size of aggregate | 60mm | 60mm | 60mm |
| | Water supply accuracy | Error≤2% | Error≤2% | Error≤2% |
| Electric motor | Stirring motor | 4kw | 5.5kw | 7.5kw |
| | Lifting motor | 4kw | 4.5kw | 4.5kw |
| | Water pump motor | 0.55kw | 0.55kw | 0.55kw |
| | Vibrator | * | * | 0.12KW |
| | Tire specifications | 6.5-16 | 6.5-16 | 6.5-16 |
| | Maximum towing speed | 20km/h | 20km/h | 20km/h |
| | Total Weight | 1000KG | 1200KG | 1400KG |
---
| Model | Parameter/Project | JZM500 | JZM750 |
| --- | --- | --- | --- |
| Work performance | Discharge capacity | 500L | 750L |
| | Feeding capacity | 700L | 1000L |
| | Productivity | 15-18m³/时 | 18-22m³/时 |
| | Mixing drum speed | 14r/min | 14r/min |
| | Maximum particle size of aggregate | 60mm | 60mm |
| | Water supply accuracy | Error≤2% | Error≤2% |
| Electric motor | Stirring motor | 4kw*2 | 5.5kw*2 |
| | Lifting motor | 5.5kw | 5.5kw |
| | Water pump motor | 1.1kw | 1.1kw |
| | Vibrator | 0.12KW | 0.12KW |
| | Tire specifications | 6.5-16 | 6.5-16 |
| | Maximum towing speed | 20km/h | 20km/h |
| | Total Weight | 2500KG | 2700KG |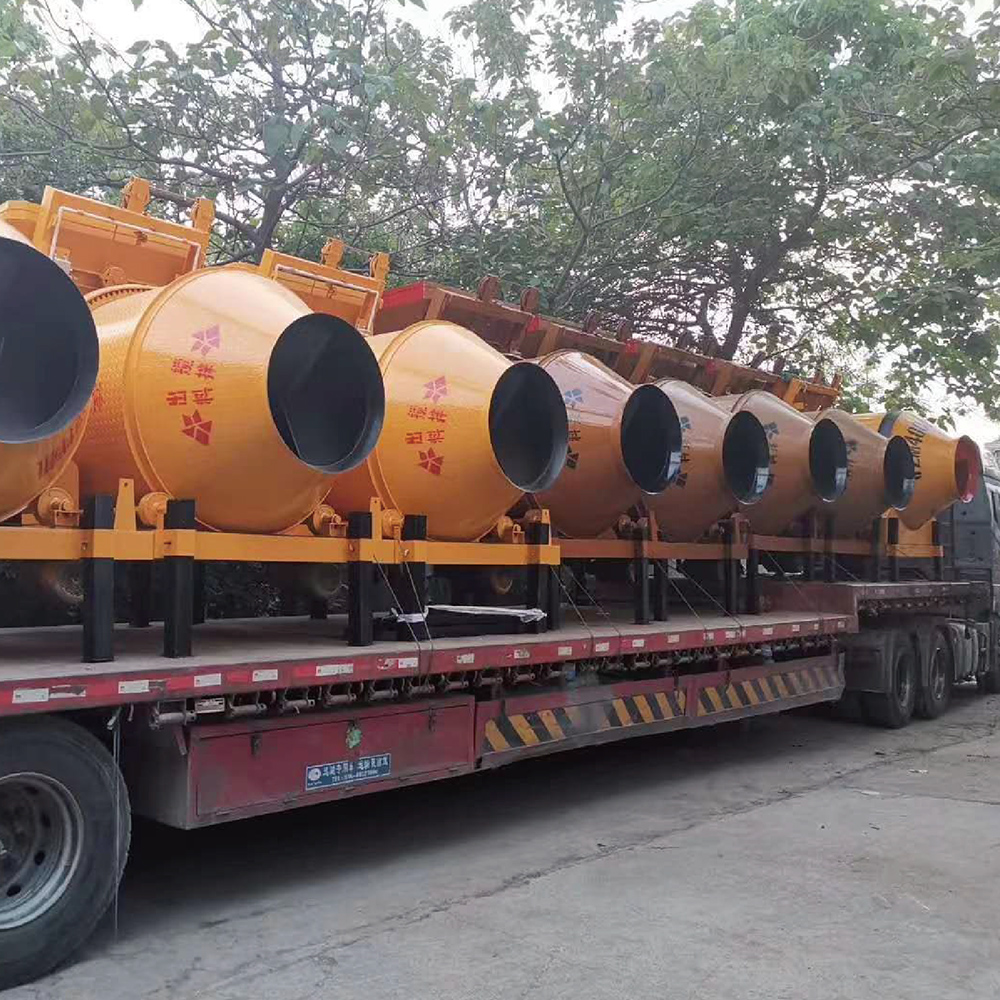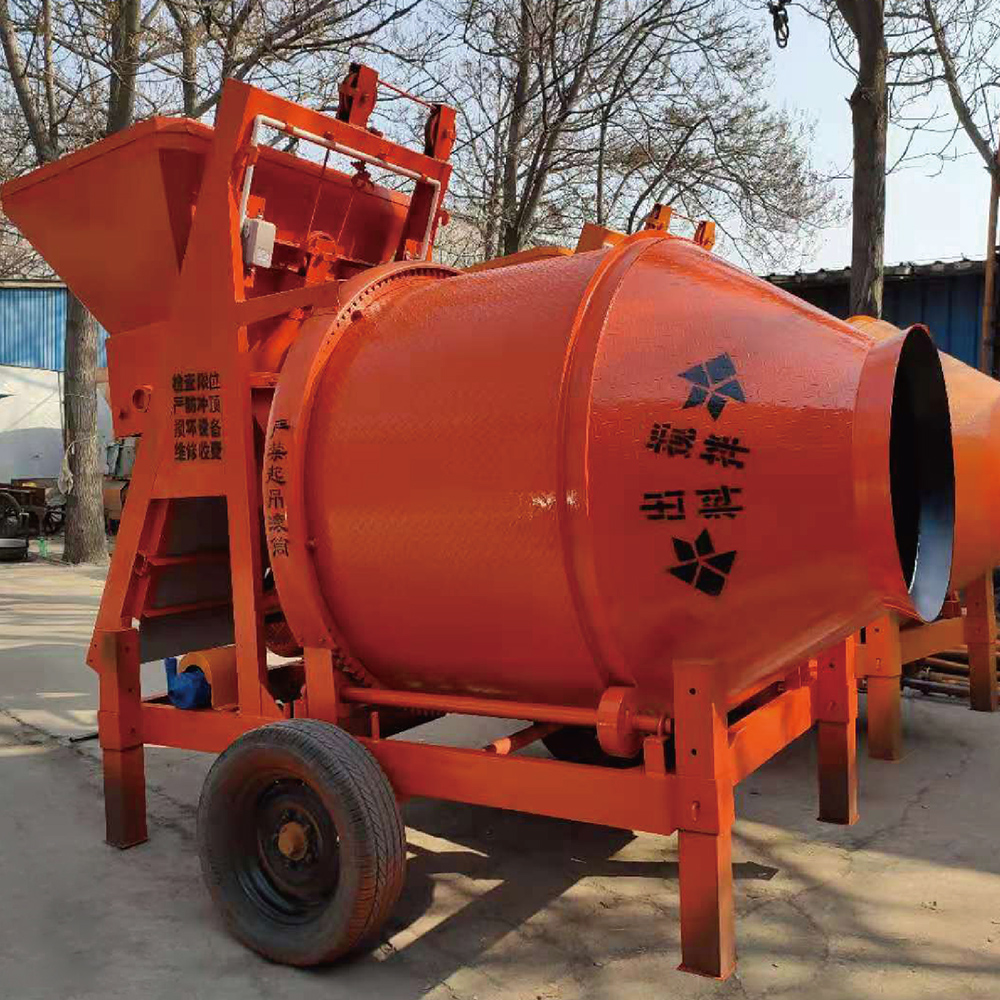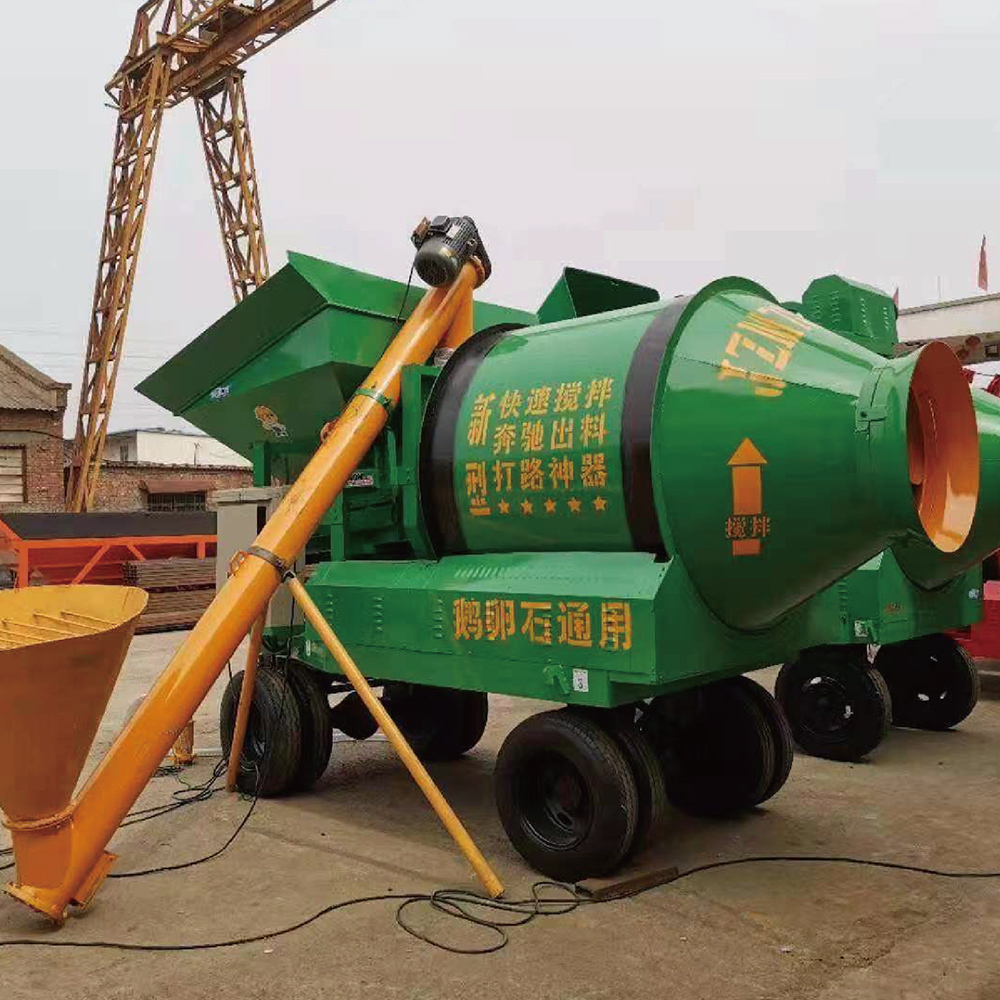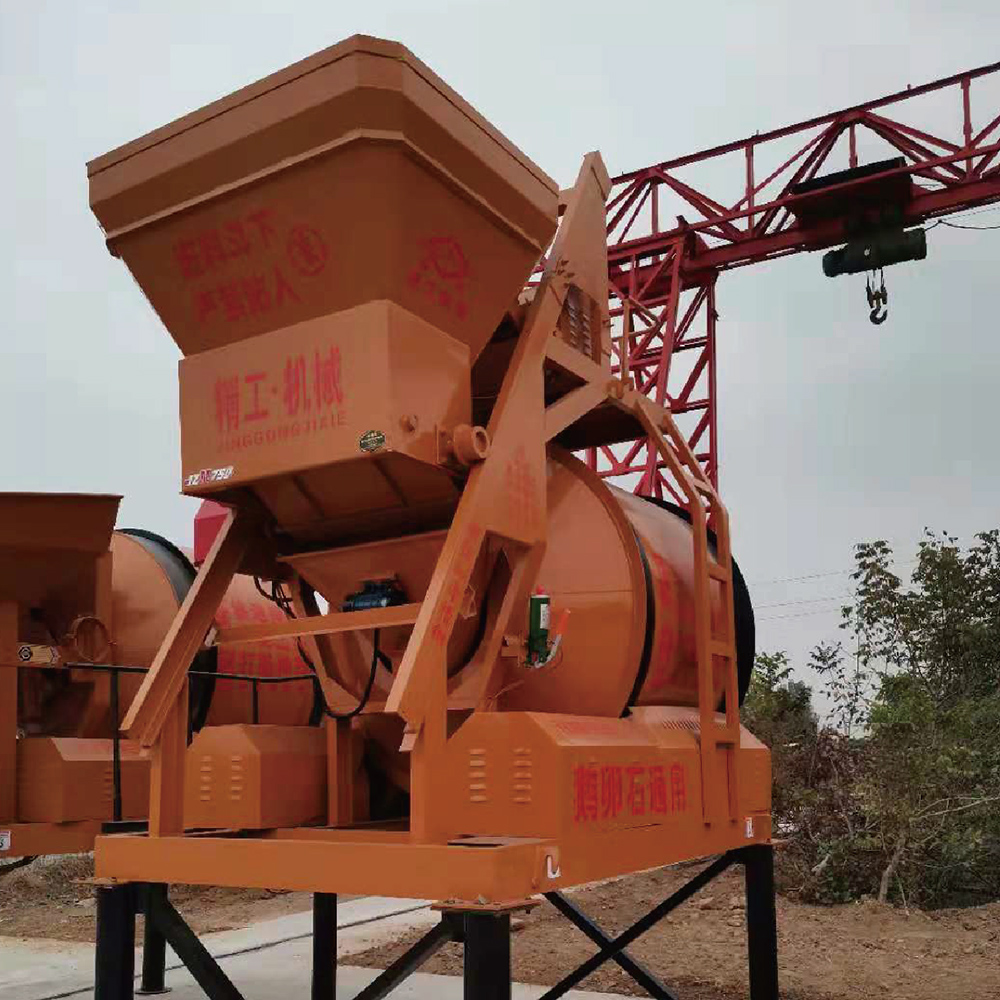 This machine is a forward rotation mixing, reverse discharge, and can mix plastic and semi-dry concrete.
This machine has the advantages of balanced operation, simple operation, good mixing quality and high productivity, which is matched with the feeding and weighing device. Can form a medium-sized mixing station.
It is suitable for a construction site, roads, bridges, hydropower and other projects.