Guangzhou Torui Import And Export Trading Co., Ltd is a professional company that deals with various sorts of construction machinery. With more than 10 years of experience in the industry, our company has exported more than a hundred types of mining machinery, construction, and building material machinery and equipment.
Due to excellent ongoing services, we have won great praise from our valuable customers throughout the globe. Our company is the only one that makes use of technical force, adopts advanced technology, and continuously upgrades and transforms products. Till now, due to our great efforts, we have established cooperation with more than 230 suppliers. Our company deals with the following types of machinery:
Concrete agitation station
Asphalt station
Gypsum equipment production line
Stone crushing line
Concrete mixer
Among various products, our signature product is a concrete mixer.
A concrete mixer, formally known as a cement mixer, is the equipment used for mixing cement at industrial sites. You might have seen such a type of massive round equipment in which cement, along with other materials, is added for mixing. It homogeneously combines aggregate, such as gravel and sand, with cement and water to form concrete.
For smaller volume works, portable concrete mixers are often used so that the concrete can be made at the construction site, giving the labor plenty of time to utilize the concrete before it hardens. As technology is at its peak, various types of advanced technology in every field are introduced. Similarly, advanced concrete mixers are also introduced in the market.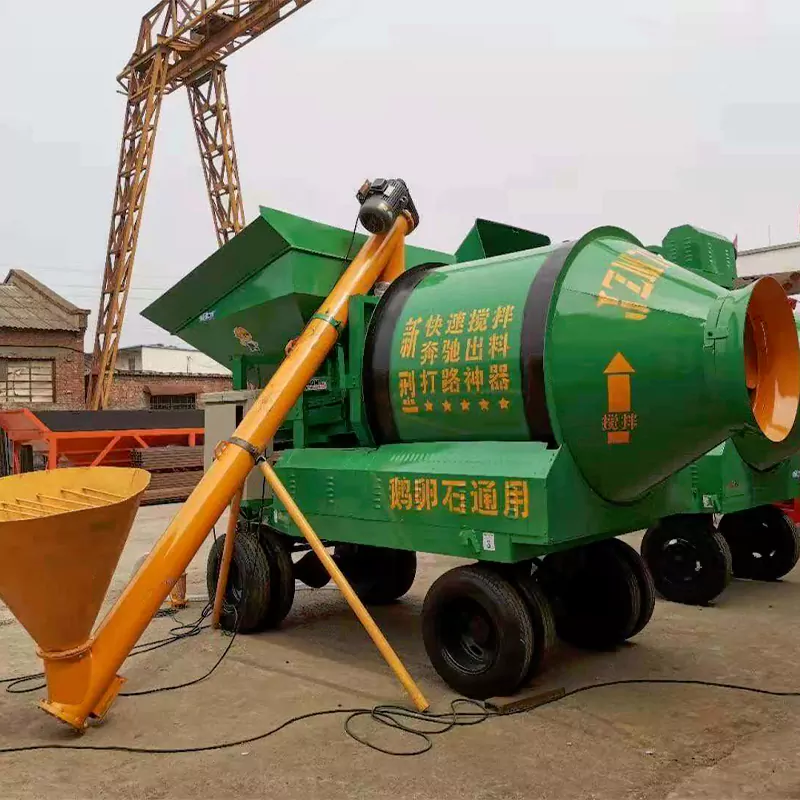 The most common mixers used today fall into the following classes:
Vertical axis mixer
Twin-shaft mixer
Drum mixers
Vertical axis mixer is most frequently used for prestressed and precast concrete. This design of mixer cleans well between batches and is utilized for colored concrete.
Twin shaft mixers are known for high-intensity mixing and little mixing times. They are used for high-strength concrete, SCC and RCC, normally in batches 2.6-7.8 cu yd.
Tilting drum mixers, reversing drum mixers, or simply drum mixers are used where large volumes are being produced. This type of mixer is widely used at construction sites.
Why Guangzhou Torui Import And Export Trading Co., is a leading construction machinery supplier?
We were, we are, and we will be the superior company in terms of manufacturing and supplying construction machinery. Our mission is to promote the best Chinese machinery and technology to the world and focus on solutions to our client's problems.