Torui, a leading manufacturer of concrete batching plants in China and the professional concrete mixer manufacturer in the world, is honored to announce that in 2022, the first batch of concrete batching plants and concrete mixers were shipped to Kazakhstan.
A concrete batching plant is a kind of machine used to make the construction aggregate material, which is also called aggregates, gravel, sand, and so on. The construction aggregate material is widely used in the field of engineering construction, such as road building, bridge building, water conservancy projects, and other engineering projects.
The project is located in Almaty, the capital of Kazakhstan, and is part of a large urban renewal project that aims to modernize the city by improving infrastructure and public services.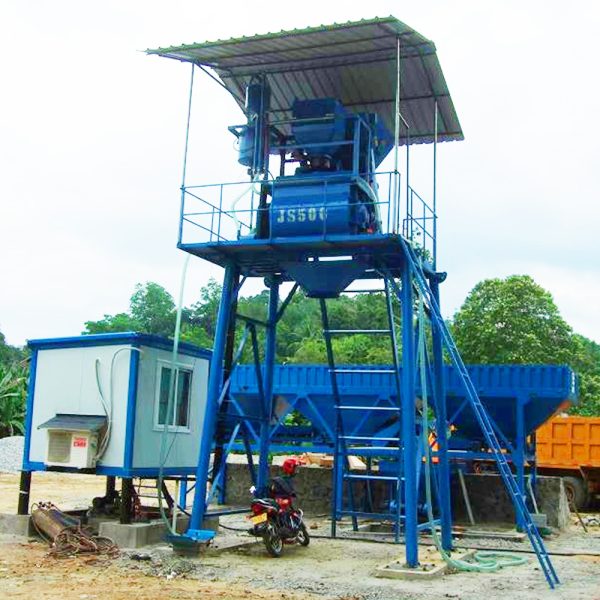 It is the first batching plant sent to Kazakhstan by Torui. This new deal is a result of a recent trip made by Torui Group to this country and reflects the Group's will to reinforce its position in international markets and extend its reach in Central Asia.
It is a great honor for Torui Group to supply the first-ever concrete batching plant in this country. Torui is committed to providing world-class products and services to all customers.
Torui Group, located in Guangzhou, China, is a professional manufacturer of concrete batching plants. We provide one-stop solutions for concrete mixing plants.
We can provide customers with complete sets of concrete mixing plants and related equipment so that customers can save their time and cost in purchasing equipment.
We have been focused on this industry for more than 10 years. Torui has sold more than 1,000 sets of building materials equipment to several countries and regions around the world. We have always been committed to promoting "Torui" brand construction machinery in the international market.