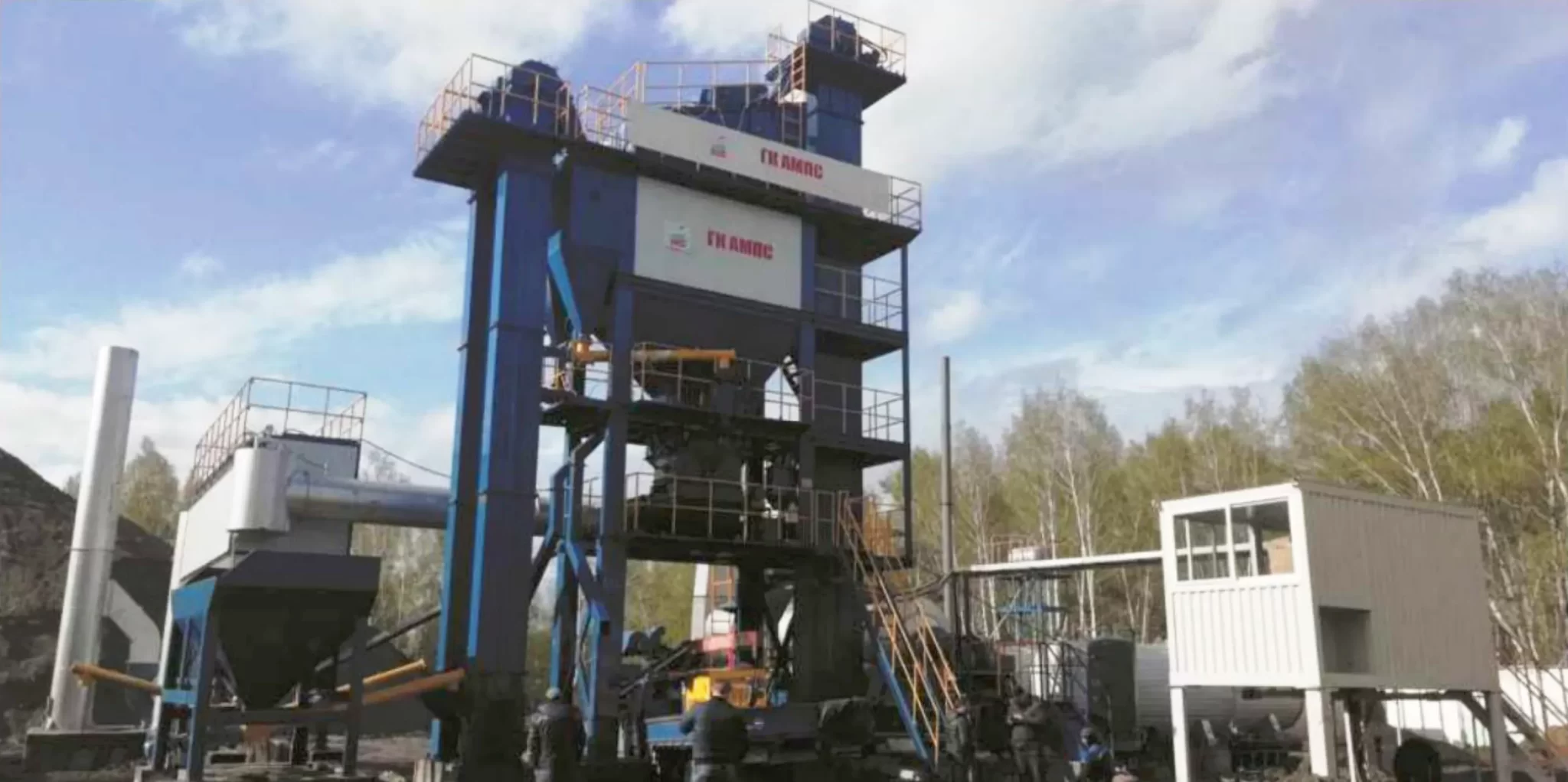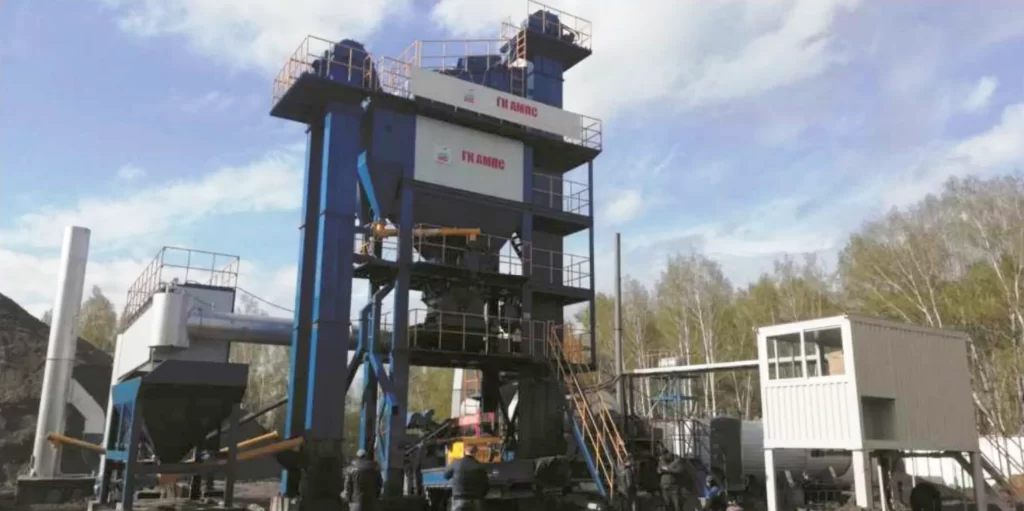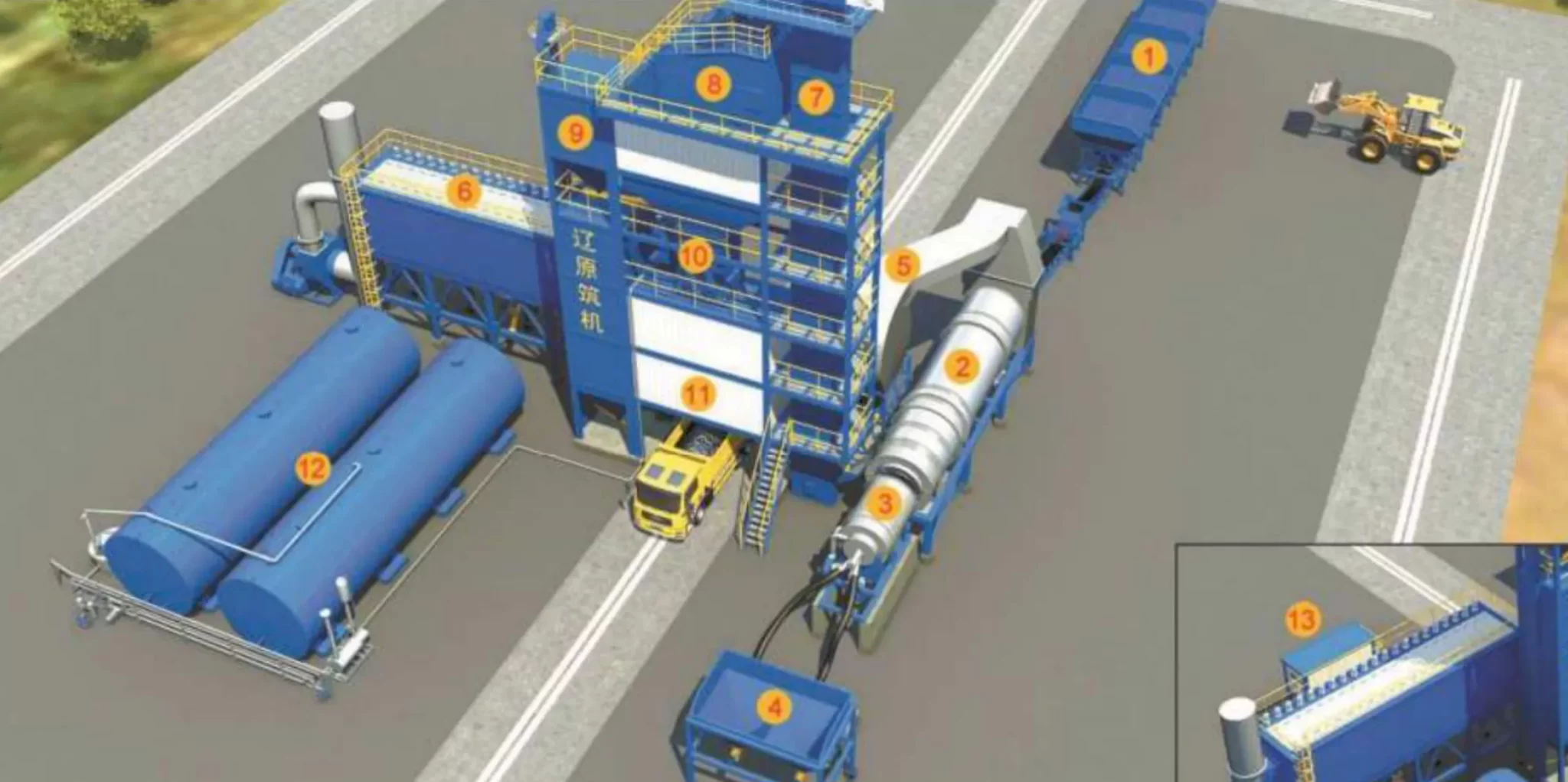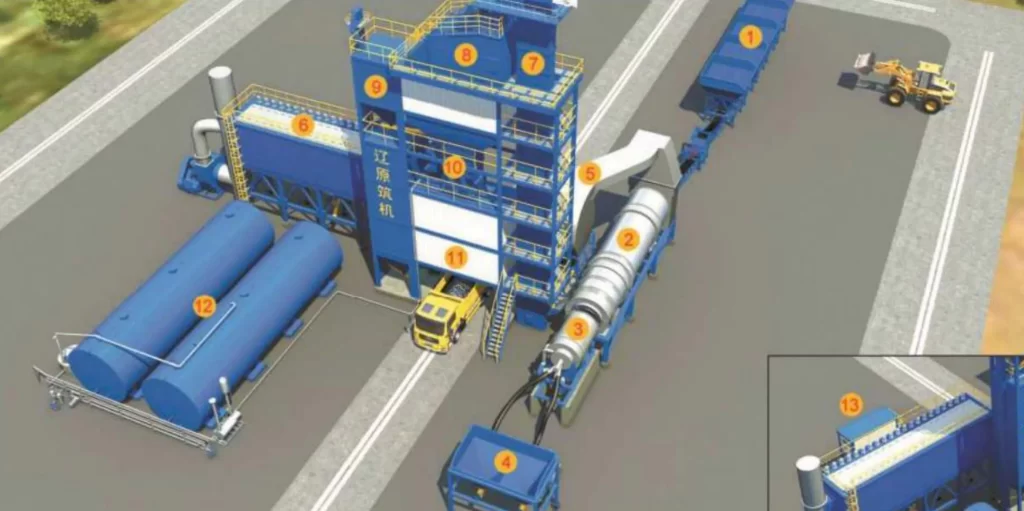 LB Series asphalt batch mixing plant is stationary type batch mixing asphalt plant,featured by high efficiency arge output, precise measurement and high quality ;finished asphalt, fit for road construction projects in all  Model and Parameter grades and scales;especially for large-scale and high- grade road construction project.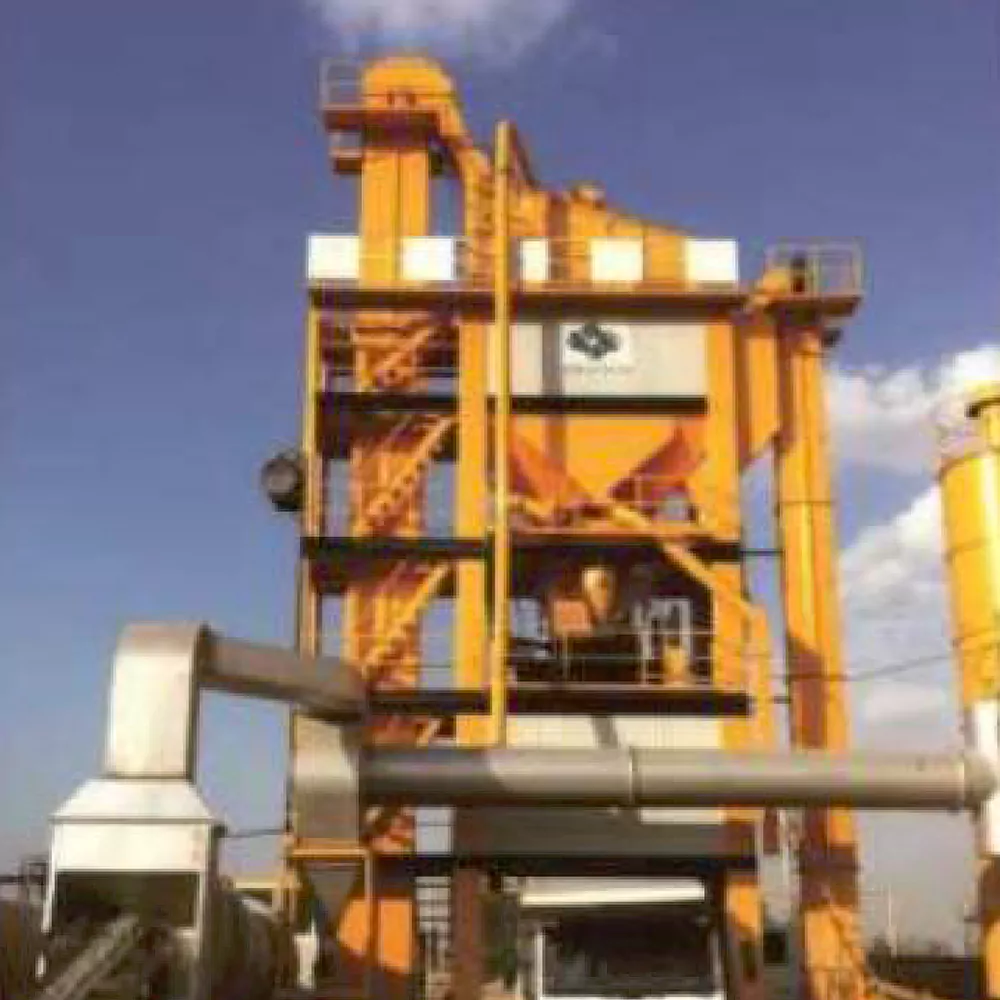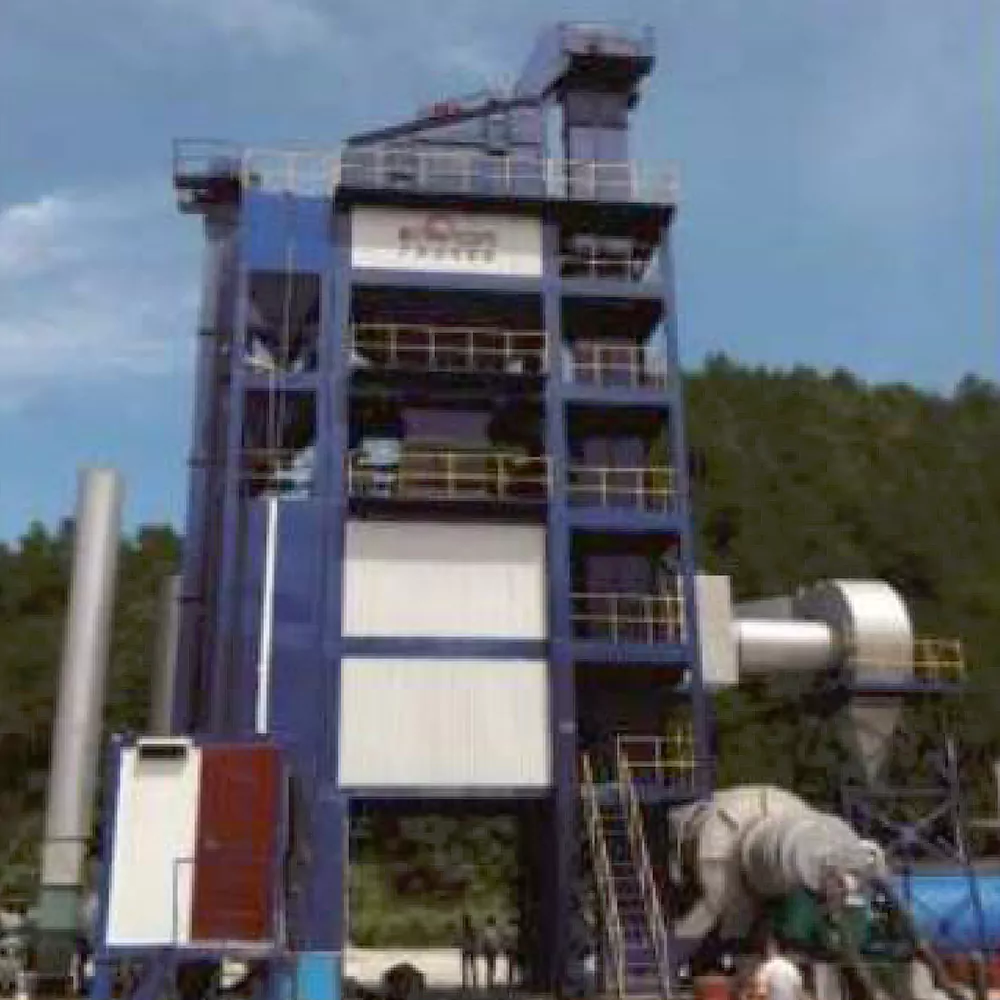 Quote and Terms
Name
Description
LB700 Asphalt Mixing Plant
Stationary forced-periodic type
Productivity: 56 tons / hour ;1 set
Delivery date
30-35 working days after receipt of advance payment
Warranty
The equipment is installed and debugged on site within 12 months.
Installation and debugging training
1.The buyer prepares the foundation and circuit according to the seller's drawings, and provides the Russian drawings within 3 working days after signing the contract.

2.Users need to prepare electrician, welder, operator (we will train him to operate maintenance equipment), worker, and other necessary construction tools such as truck crane, we will give you a detailed form later.

3.We will send 1-2 engineers to the local area to install and debug the equipment. The customer needs to pay the engineer's round-trip air ticket and be responsible for local accommodation.

4.Free service is provided within 30 days from the day the engineer arrives at the construction site, and the engineer will be paid 100 USD/person/day for more than 30 days. The user is responsible for the engineer's local accommodation and transportation insurance, and assists the seller's engineer in handling visa matters.

5.Installation and commissioning training time is about 30 days.


technical parameter
Model
LB700 Asphalt Mixing Plant
H.S номер: 84743200
Type
Forced hot stirring
Yield
56 tons/hour under normal conditions
Mixer capacity
700KG/stir once
Fuel is diesel or heavy oil
Consumption: 5.5-7.5KG (per ton of finished asphalt concrete produced)
Weighing accuracy
Hot aggregate: ±0.5%; Asphalt: ±0.3%; Mineral powder: ±0.2%
Finished material temperature
130℃-165℃ Can be adjusted
Air pollution
≤20mg/Nm³
Noise
≤70db(A)
Operation
Fully automatic mode Semi-automatic mode Manual mode Switchable
Installed power
170 KBT
Rated voltage
220V/380V-50Hz Can be replaced
Floor space
L*W*H: 35m×24m×18m
Random document
1.General installation diagram Foundation diagram Circuit diagram Russian
2.Russian Instructions
3.Product certification
Certificate
CE EAC
Specification
Name
Component
Description
Quantity
1.Aggregate batching device
Silo
Volume 6 m³
Loading height 3.5M
4
Belt feeder
(variable frequency adjustable)
Size:В500mm*3400mm
Power: 1.5kw
Yield: 2.8-65
4
Frequency converter
4
Sand Hopper Vibrator
Power : 0.2kw
1
Horizontal conveyor (collect mixture)
Size:В550mm*29400mm
Max output: 80t/h, power: 3kw
1
Filter screen
Screen out the material larger than 40MM
Power 1.5kw
1
Conveyor(feed for dryer)
Size:В500mm*16000mm
Maximum output 120 tons/hour power 4KW
1
2.Drying system
Dryer
Size : 1200mm(diameter)*5200mm(length)
Maximum output 60 tons/hour
1
Mineral thermal insulation wool
(rock wool) and stainless steel
Thickness : 50mm
1
Engine nature
(kind nature:friction)
Power : 15 kw
1
Temperature sensor
With infrared thermometer
1
3.Coal burning system
A set of coal burner
Automatic control
1
Coal crusher driving motor
power:22kw
1
Coal timing
Motor:1.5kw
1
Coal burning stove drawing fan motor
Power:3kw
1
Oil ignition system motor
0.75kw
1
4. Dust removal system
Cyclone dust removal + water dust removal
1
Screw conveyor
Power : 3kw
1
Induced draft fan
Power: 18.5kw
1
Water dust removal pump motor power
2×3kW
1
5. Mineral powder adding system
Mineral powder temporary storage tank
Volume: 0.5m3
1
Screw conveyor
Capacity: ≥ 10t/h, power: 2.2kw
1
Hoist (plate chain type)
Capacity : ≥ 20t/h
Power : 4 kW
1
6.Bitumen supply system
(Type: thermally conductive oil)
Bitumen tank
Capacity: 40 тонн
Heat protection:(Type: heat-conducting oil)
1
Heat-conducting oil system
200,000 kcal
1
Asphalt output pump
Power: 5.5kw
1
Asphalt circulating pump
Power: 5.5kw
Capacity: 20 m³/h
1
Asphalt transfer tank
Capacity:2 tons
1
7.Screening and stirring system
Hot material elevator (plate chain type)
Capacity: ≥ 80t/hour; Power: 7.5kw
1
four-layer vibrating screen
Screen mesh size 4 layers: 3x3, 6x6, 11x11, 25x25 (mm×mm) (If users have different requirements for screen mesh size, please be sure to submit them before the contract is put into production.)
Productivity: ≥ 80t/h, Power: 7.5kw
1
Under-sieve buffer hot silo
4+1 warehouse
1
Hot Aggregate Weighing Bucket
Volume: 800kr
1
Add powder weighing hopper
Volume: 100kr
1
Asphalt weighing hopper
Volume: 100kr
1
Twin Shaft Mixer
Volume: 800kg/time;800KG/time
mixing cycle
Period: 45s
Stirring time: 18s
Power: 22kw*2

1
8.Pneumatic system
Compressor
Capacity: 0.8Nm³/min
Power: 7.5KW
1
Gas tank
Volume : 2000L
1
9.Control system
Russian language
Motor control system
1
Temperature control system
1
Burner control PLC
1
PLC weighing control
1
Mixing control PLC
1
Operating room size: 4000мм*2200мм*2300мм
Control cabinet
2
Operating platform
1
Voltmeter
1
Rheometer
1
Printer
1
Industrial computer
1
Air conditioner

1
10.Additional
Accessories;A set of common tools
1
If you want to buy asphalt mixing plant,please contact us.